Hiatus for remainder of August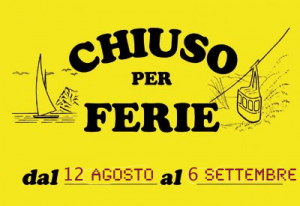 Due to a bunch of projects that I've put off 'til the end of the summer, I'm going to have to put the VoiceGuy on hiatus for the remainder of August. Blog posts will resume on September 6th. Thanks for your patience!
Breathe! We'll be back shortly.
(When I studied in Italy in August of 1987, everywhere I looked shops were Chiuso per Ferie, closed for the holidays. I, unfortunately, won't be on the Italian Riviera!)